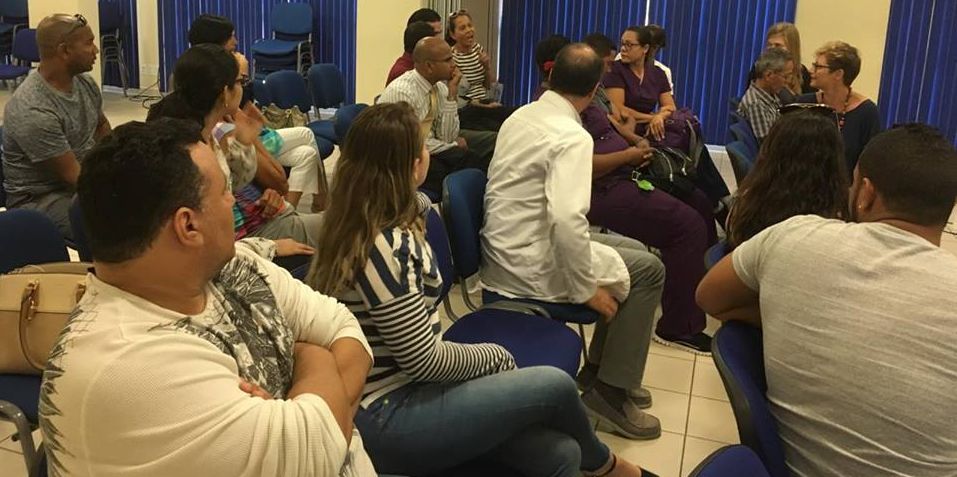 An invitation is extended to all you to participate in the monthly academic meetings that are going take place the last week of every month, this in the second floor main auditory of Centro Medico (iMSAN).
The objective of this academic activities is try to keep us up to date in the different fields of medicine, this by reviewing different medical subjects, clinical cases, mortality cases etc. this with the purpose of get interesting and useful information that could help us to achieve an improvement in our professional performance and judgment; also to motivate us to pursue in our continued academic formation.
| DATE | LECTURE | SPEAKER |
| --- | --- | --- |
| October 31, at 5 pm | Diabetic Nephropathy | Dr. Aly Garcia |
| Last week of November | Understanding Lupus disease | Dr. Zaid Choudry |
| December | Glaucoma, a hided epidemic in Aruba; and work shop: "learning how to measure the eye pressure" | Optometrist: David Croes |
| January/2018 | Presentation clinical case | Dr. Agustin Garcia |
| February | academic issue pending to be confirmed | Dr. Jaime Falconi |
The dates and expositors are susceptible of change; in that case it would be informed during the weeks previous to the lectures. We hope that all you can come and take part of these activities; no only as visitors but also if you want to as expositors, just let us know.